Sig line sez it all.
---
06 DL1000
2007 Royal Star Tour Deluxe
I wanted a riding experience that was different than the Vee.
I got it, to be sure.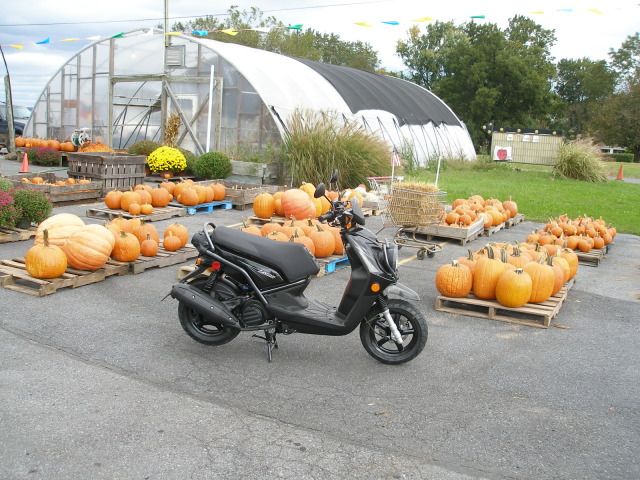 Stromthusiast!
Join Date: Jul 2010
Location: Vermont, USA
Posts: 219
My '2nd ride' is my wife's Vespa GT200 scooter.

The Vespa gets about 75MPG (compared to my wee's 65MPG)

The power and handling on the Vespa with 12-inch wheels is not up to the Wee... but the seat is MUCH more comfortable after 2 hours in the saddle.

Surprisingly, the 200cc engine is enough to maintain the speed-limit on any road except the interstate. (There are only 2 interstate highways in Vermont so this is not a big issue.)
Quote:
I want a second bike to ride about the bush with my son and even ride to work 10 minutes through traffic to save having to fire up the Vee.
...
The part that confuses me here is that you want another bike for commuting as you don't want to take the time to fire up the DL1000.
I would think your DL would be a great commuter bike (my DL650's have been and are great commuter bikes!) So the question really is what are you going to use the other bike for? I suspect its hard to go wrong with a KLR or DR if you want something more off-road oriented but also good power to get to the trails. Otherwise you really have to see what your heart tells you.
..Tom
---
2006 DL650: 202,000 km 125,500 miles,
2012 DL650
139,500+
km,
86,700+
miles. Sold.
2015 DL1000 New July 2015 80,000+ km, 50,000+ miles.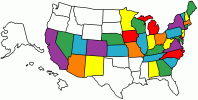 This can help preventing from cars pulling out in front of you (SMIDSY)
SMIDSY detailed report
.
I have a 2001 XR650R for my dirt fix. Pics taken right after I bought it and spruced it up a bit.
It's ridiculously torquey and the engine is damn near bulletproof, but it can be a bit of a handfull in the tighter trails. The newer 4 stroke MX'ers are a lot lighter and slimmer, but the engines seem to require higher maintenance as well.
I spend a few weekends on it in the summer and I like to think it keeps me sharp-ish !!
---
Last edited by Trailslapper; 11-20-2012 at

07:17 PM

.
WR250R......love it!!!!!!!!!!!
---
BRIAN "GO Buckeyes, GO Wildcats"!
2015 DL650 XT "Drill"
---
Last edited by Big B; 11-25-2012 at

11:49 PM

.
Stromthusiast!
Join Date: Jul 2012
Location: PA
Posts: 116
2011 Honda CRF250R I play around with.
I bounce back and forth between the Wee and an 07 Yamaha Stratoliner.
---
Peace is that brief glorious
moment in history when
everyone stands around reloading.

Thomas Jefferson
Stromthusiast!
Join Date: May 2011
Location: Columbia, MO
Posts: 54
A '85 Honda Shadow VT500c and
a '96 Suzuki Intruder VS800
Stromthusiast!
Join Date: Apr 2012
Location: south georgia
Posts: 92
Bought a 2012 dl650a in April. Great on the pavement and good hardpacked dirt--not worth 2 cents in anything soft or loose. It can be done but it aint fun.
Bought a 2012 drz400s a couple of months ago to get in the dirt. Re-geared to 14/47 to make it more off roadable. Been having a blast with it ever since.
The new sprockets make wheelies easy--now I just need to keep the wife from seeing me do them.