Northwest For Sale / Trade / Want to Buy
---
Note: You must have more than 20 posts before posting in this section. No "Join to Sell/Buy" allowed. Moderators can delete-edit posts at will.
I mentioned this in another thread, but I think we could use a local sales thread. Cheaper shipping, faster delivery, possible pickup... lots of reasons to deal with the locals
So I'll go first. All these parts either came from or fit the DL650
New For Sale:
* JT 14 tooth (1 less than stock) steel front sprocket (from Blair): $20
* JT 47 tooth (stock) steel rear sprocket (from Blair): $35
Used For Sale:
* Stock mirrors, good condition: Make me an offer
* Stock front brake calipers with rubber hoses. About 10K miles on these, pads still have some life, calipers work as expected: Make me an offer
---
2008 DL650 a.k.a. Road Warrior, member #16 of the Flat Black Club
2009 Aprilia Tuono 1000R a.k.a. Silver Thunder
---
Last edited by greywolf; 09-19-2013 at

07:29 PM

.
Quote:
* MadStad bracket and stock shield. Used for about 6 months. Bracket currently attached to stock shield. I have the stock mounting bracket as well. I can part this out if there is the desire, or sell everything. MadStad: $70
I'm interested in MadStad bracket. Sent you PM.
---
Bruce
2009 DL650 (Orangesicle I) (sold)
2012 DL650A (Orangesicle II)(Rick Thompson Fork Brace, Givi Top/Side Cases/Racks, Alt Rider Crash Bars, Madstad Bracket & Windshield, Russell Day Long Seat, and Custom Electrics)
Stromthusiast!
Super Trooper!
Join Date: Aug 2008
Location: Columbia Basin - Eastern Washington State
Posts: 500
Great idea. Not that Im gonna get any offers but... Looking for a Wolfman Rainier Tank bag or maybe a gently used Explorer (not the light version or the waterproof version). PM me.
Paul
---
(El Vaca)2012 "[B]Raven[/B] Black" Yamaha Super Tenere
'08 [COLOR=yellow][COLOR=orange]Yellow[/COLOR][/COLOR] Wee
1975 Kawasaki F11B 250 Enduro (Resting In Pieces)
1976 Kawasaki 500 Mach III (Sold for Scrap)
I hate Clowns.
DL650 shock. Came out of my 2009 Wee at about 15K miles. Seems fine, I just replaced it with an Ohlins.

Let's start the bidding at $100 + shipping, or we'll work out delivery in a 150 mile radius.
---
Marcin

2009 DL650A
2008 TE610
For sale -- Dragon Red 2007 GTS 250ie Vespa Scooter (my previous sport)
A sweet & fun ride -- however, now that I am fully addicted to my Wee, it's time for it to go. BTW -- Hope I haven't taken this forum topic too far off track...
Reviews and stock photos:Features:
Loves corners (just like a Strom )
Lower COG
Rides 2 up
Fuel Injected
Electronic Ignition
70+ MPG
75+ MPH
About 10K miles
One body ding (under right front) to show character
Clear title (one owner scooter)
Farkels:
Corbin seat (also includes original stock seat)
Vespa top case
Vespa floor mat
Faco mid height windshield
Whole scooter cover
Mount point and hardwired GPS power (mini-USB)
Aux power outlet
Adult large open-face helmet (red)
Side kickstand
Oil filters (3-new)
All this for the LOW, LOW price of $4250 to a member of the Stromtrooper Fansite. Will deliver for free (within 75 miles of Camano Island). Cash Only. Pictures will be posted soon. PM me if interested and/or would like to see photos sooner than this weekend. I also have a custom built (aluminum & steel with extra tail lights) carrier for a 2" hitch and might be enticed to throw in to sweeten the deal (only to someone through this forum -- of course). Pictures to follow on this, as well.
---
Bruce
2009 DL650 (Orangesicle I) (sold)
2012 DL650A (Orangesicle II)(Rick Thompson Fork Brace, Givi Top/Side Cases/Racks, Alt Rider Crash Bars, Madstad Bracket & Windshield, Russell Day Long Seat, and Custom Electrics)
---
Last edited by Orangesicle; 08-18-2010 at

03:18 PM

.
RK GB525XSO Chain, 116 Links
---
This is for pre-07 650s. I ordered it last year by mistake, as the 07 and above need 118 links. It was on its way to me before I realized my mistake, so instead of returning it I just ordered the correct one and let this sit.
So I'm looking for a trade, and here's what I'm thinking. You buy one of the same chains in the 118 length for my bike, and we'll work out the cost difference as necessary. And/or you can come to my place and I'll help you change out the chain and sprockets.
PM me if interested. Thanks.
---
Rob

Ride every day, it's good for you.
07 650A | C10 | KLR250(x2) | KLR650 | DRZ400
Wanted : RH hand guard
---
right hand guard For 05 650.
Its $75 a pair at the stealership
Phil
---
Last edited by Sharkey; 09-23-2010 at

01:05 PM

.
Quote:
1983 XL 600R,new front fender ( CR125),stock fender included,GP110's with 40% left.Has new bars,grips and new ( to the bike ) STOCK muffler.Seat is in percect cond,runs well,.Also comes with stock tools ( in stock tool box!!) and factory shop manual.Clean title and STREET LEGAL ,Only 10,000 miles!!!...$1,000 OBO..No TRADES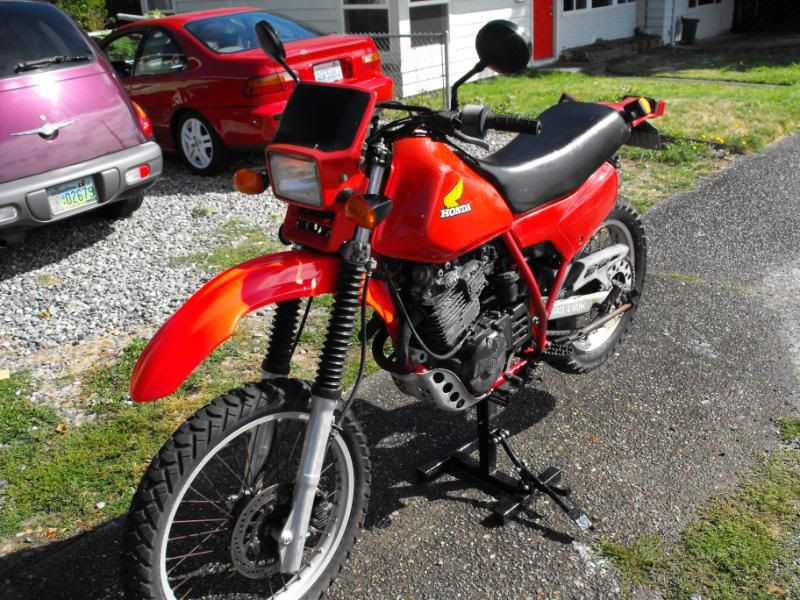 OMG! are you serious! What an awesome bike at that price. Must step away from the computer, must step away from the computer, must step away from the computer
---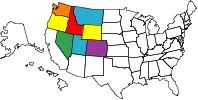 "there's no fighting in here, this is the WAR ROOM!"
2015 ktm 690r
The Divide, been there done that
Past bikes-
05 dl 650
07 dl 650
ktm 990
To be a great runner it needs to be rejetted,it had a supertrapp on it before I put the stock pipe on it.I bought a new 4x4 yesterday so my offroading will now be on 4 wheels.
---
1990 Yamaha XT350
2012 Honda NC700X BDR express......
1994 GS500..DORA THE PURPLE EXPLORA
Per
my other thread
, looking for a DL650 collector pipe. That's the chunk of twisted pipe that's between the header pipes and the muffler. I believe any year would do.
---
2008 DL650 a.k.a. Road Warrior, member #16 of the Flat Black Club
2009 Aprilia Tuono 1000R a.k.a. Silver Thunder