View Poll Results

: V-Strom Mileage Poll 2012

0 - 5000 miles
19
19.79%
5001 - 10,000 miles
49
51.04%
10,001 - 15,000 miles
18
18.75%
15,001 - 20,000 miles
5
5.21%
Born in the saddle
5
5.21%
Voters: 96. You may not vote on this poll
Stromthusiast!
Join Date: Jan 2012
Location: Whispering Pines, NC
Posts: 74
Since January 28, the odometer on my 2012 650 V-Strom says 25,736 miles. Another 360 miles tomorrow with a trip to Herndon, VA.
Bought my Vee with 24k on it in feb. Its is now officially put away for winter(-12C and snow on the ground) with just over 30k,

6000 miles isnt too bad for only using it on the weekends
---
14' DL1000
A month to go yet...a couple of hundred km today to add to the tally...
---
'08 Vee: Suzy luggage, Crash bars, Rad Guard & front mudguard extension, Zumo 550, Oxford Hot grips, Stebel, PC-8, 12v acc, Scott oiler & lube-tube, Remus Revolution Cans, Bark Busters, Phillips Extreme vision +100 bulbs.

'08 Concours 14: Rad guard, Stebel, Oxford Hot grips, Projekt D Screen, Hugger, GPS mount, helmet locks & front guard extension, Zumo 550, Stebel, Phil's rack & Givi V46, Sheepskin seat cover, Phillips Extreme vision +100 bulbs.

http://banditrider.weebly.com/index.html
http://banditrider.blogspot.com/
14k so far this year on wee and still have a month to go so may go over 15k.
---
2011 wee (63k miles)
2002 vstar 650 (36k miles, sold)
Less than 500 miles, twenty miles at a time.

I have osteoarthritis and other physical problems. I usually end up changing oil after only 500 or 600 miles per season. It doesn't look like things will improve in the future. After that 20 mile ride I'm pretty well laid up in pain the next day. But that little ride feels very exhilarating. I know I should sell both bikes but it's hard to let go completely.
---
Buck

K3 DL1000

K5 VN1600A
I'm a bit over 42,000 km or just over 26,000 miles since I picked up my 2012 in March.

..Tom
---
2006 DL650: 202,000 km 125,500 miles,
2012 DL650
139,500+
km,
86,700+
miles. Sold
2015 DL1000 New July 2015 85,000+ km, 53,000+ miles.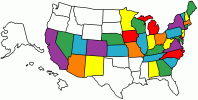 This can help preventing from cars pulling out in front of you (SMIDSY)
SMIDSY detailed report
.
my lowest year in a couple of decades, less than 5000 miles
---
RandyO
IBA# 9560
07 Strom 1k (8x,xxx miles)
99 SV650 (135,006 miles)
82 XV920R
A man with a gun is a citizen
A man without a gun is a subject
www.gbhsurvey.com
---
1990 Yamaha XT350
2012 Honda NC700X BDR express......
1994 GS500..DORA THE PURPLE EXPLORA
got it in april and a little over 8k but i commute every day barring icey conditions so i've still got a month to go
Replacing the wire harness took about 5 months, I didn't trust any of the used ones I looked at, they were all compromised in some way (tapped into for aux power?) New harness was backordered frm J A Pan, I really don't plan changing my riding habits, so exposure to corrosive conditions is something that will happen again I'm sure even though I've taken extraordinary measures
Now, I'm considering a PC, I never experienced the lean conditions that is common to Vees, now I am
---
RandyO
IBA# 9560
07 Strom 1k (8x,xxx miles)
99 SV650 (135,006 miles)
82 XV920R
A man with a gun is a citizen
A man without a gun is a subject
www.gbhsurvey.com