Stromthusiast!
Join Date: Mar 2011
Location: Pasadna area
Posts: 8,867
I had a pair of Frank Thomas boots go through a couple 3 soles and gobs of weather and miles.
My current Sidi City boots are probably 5 years old and are on the second sole.
Problem with a lot of the newer boots is that they are molded and not easy to resole. I like a decent Vibram lugged sole.
I've had lesser quality boots fail in a crash and they wore quickly too. POS!
+1 for the Sidi On Road's.
6 yrs and about 100,000 kms. and still going strong. Soles are wearing a bit but other than that, I can see several more years in them yet.
Rod
Stromthusiast!
Join Date: Jul 2009
Location: Somewhere in the Blue Ridge and sometimes in Costa Rica
Posts: 261
boots
---
TCX X Five
Goretex, waterproof and comfortable. I bought these this year, have put 7K on them and they are just getting broken in and still look new. I can't see wearing them out any time soon at 7 to 10K per year.
---
" Send lawyer's, guns and money "

K7 DL 1000
94 CB 1000 "Big One"
I'm on my third pair of Alpinestar Web Gortex boots. I think I get maybe 60,000 to 70,000 miles out of them. They work vey well for me although I obviously don't spend enough effort taking care of them. I ride in rain and salt crap a lot and am generaly hard on my things so I suspect that does them in.

I'd love to know what stuff you guys are using to keep the leather soft and supple and how often you apply.

..Tom
---
2006 DL650: 202,000 km 125,500 miles,
2012 DL650
139,500+
km,
86,700+
miles. Sold.
2015 DL1000 New July 2015 80,000+ km, 50,000+ miles.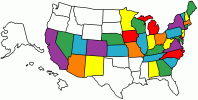 This can help preventing from cars pulling out in front of you (SMIDSY)
SMIDSY detailed report
.
LEATHER HONEY
Leather Honey Leather Conditioner
I use this for everything from riding gloves and boots to leather car seats and living room sofa. It is thick, gooey, and honey-like, and needs time to soak in then wiped off. I apply it in the spring and the fall.
---
[I]"Older people who are reasonable, good-tempered, and gracious will bear aging well. Those who are mean-spirited and irritable will be unhappy at every period of their lives.

"Let each of use properly whatever strengths he has and strive to use them well. If he does this, he will never find himself lacking."[/I]

Marcus Tullius Cicero
44 B.C.
Dubbin; available at shoe stores, shoe repair, ec.
It's basically a leather grease that you work into the leather.
It kept my police boots for 2-3 years a pair with regular application.
If the leather isn't soft, flexible and waterproof, it needs re-applying.
My western boots lasted for 4 re-soles before giving up the ghost.
Good leather lasts a long time but it must be maintained.
Just like your bike.
---
Fred
I'm not always sarcastic.
Sometimes I'm facetious.
Or ironic.....
If a tree falls in a forest and lands on a politician, even if you can't hear the tree or the screams, I'll bet you'd at least hear the applause."
Paul Tindale
Stromthusiast!
Join Date: Oct 2011
Location: SE Ohio
Posts: 634
Last Fall was the first time I strayed from Alpinestar or Gaerne since the early 90's. I bought a pair of Tourmaster Solution 2.0 boots for $108 and the soles are shot (as in holes worn through) in 1 year and 10k miles. Garbage.
---
Jim
since I have become a bee keeper, I have been using beeswax and a torch to keep up with my leather protection
---
RandyO
IBA# 9560
07 Strom 1k (8x,xxx miles)
99 SV650 (135,006 miles)
82 XV920R
A man with a gun is a citizen
A man without a gun is a subject
www.gbhsurvey.com
Stromthusiast!
Join Date: Feb 2012
Location: Santa Clara, CA
Posts: 141
Thanks for the insight guys. Sounds like I need to invest in Goretex. My Alpinestars are definitely on their way out. The Sidi On Roads or Alpinestars Web Goretex look good for my next purchase.
---
2011 DL650
I have worn Wolverine laceup work boots for over 10 years, have resoled them twice the last with Vibram soles. I keep them polished and the things look almost new... Went down with them on summer before last and had the bike slam down on my left foot and ankle causing injury. Bought a pair of perforated leather adventure boots made by Bilt and sold at Cycle Gear. I also bought a pair of Bilt leather waterproof touring boots at the same time. Both pair of boots are holding up well although I am not riding as much now due to other medical problems. I would call the wear on both sets as about 6 months for those of you who ride a lot. I would buy the Bilt boots again as the cost for them is reasonable and the boots seem to be well built. Both pair have armor although the touring boots have lighter armor than the adventure boots.
---
------------------
2007 Wee-Strom (*SOLD*)
2009 Suzuki Burgman 650 Executive
1980 Honda Express (my toy!)
[SIGPIC][/SIGPIC]