Stromthusiast!
Join Date: Oct 2010
Location: Cleveland, OH
Posts: 263
Almost 70 this weekend and back to a lovely high of 36... ahh isn't ohio weather grand....
---
[SIGPIC][/SIGPIC]
Sunny and high 40's, still puttin along.
---
06 DL1000
2007 Royal Star Tour Deluxe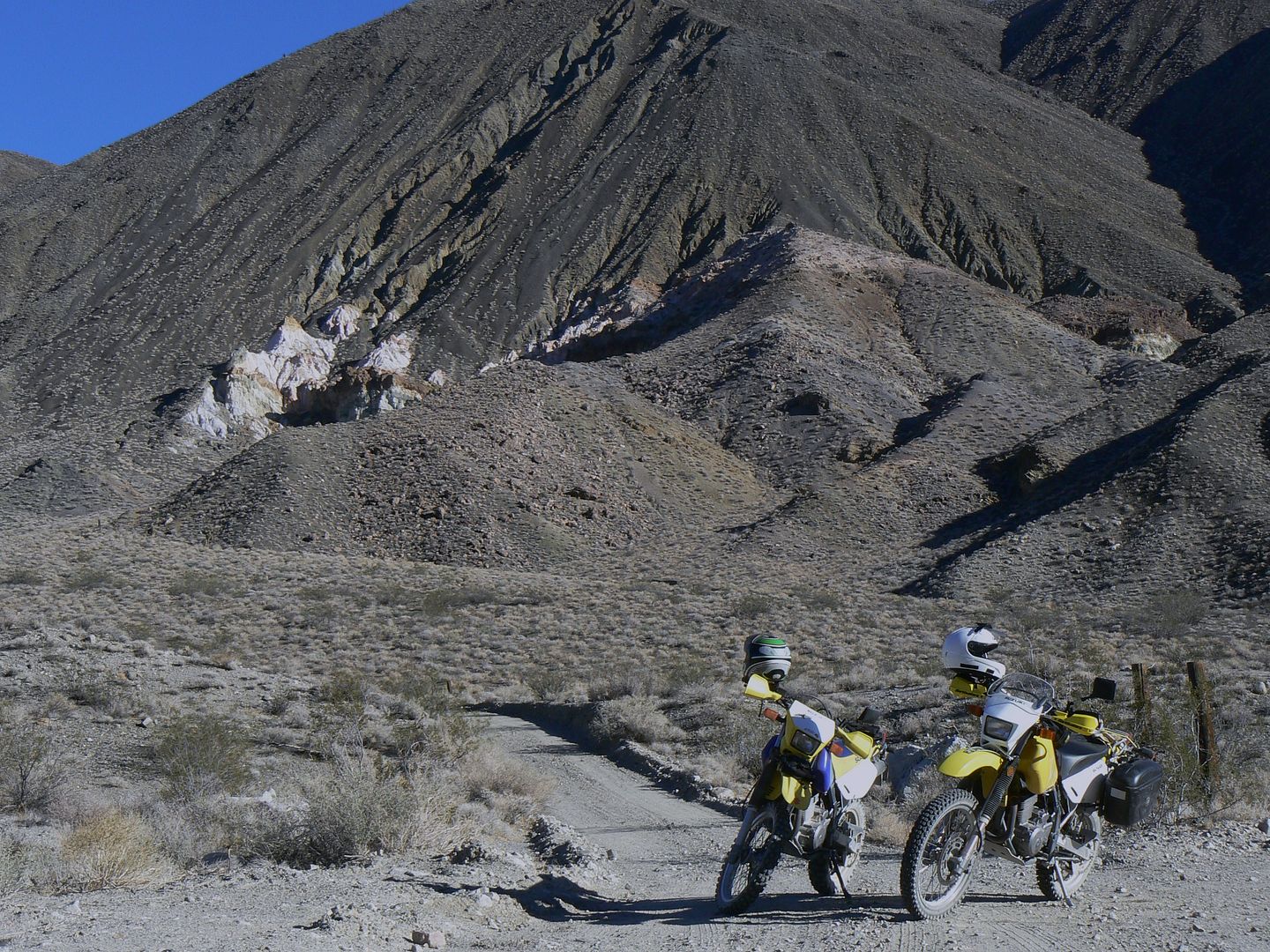 Out with the DR yesterday which has seen much garage time since '09 when I brought home the DL. Typical large temperature variation for the desert, low and high for the day....20 F- 60 F.
---
14 tooth for me
Ah yes....
---
Got out for a leisurely 150 miler this past Sunday with a group of five for a big loop circumnavigation of the Kinzua Resevoir from Ellicottville, NY, Warren and Bradford. PA. Temps in the high 60's. A goodly amount of bikes were observed of all types including a couple of Stroms! Monday I rode to work in less warm but still moderate temps and today I am leaving for Newark, NJ for a couple of days but not on the bike - bummer! Last year I rode to Dec. 15th, will have to see what the next few weeks brings weatherwise to see if I break the record.
---
[SIGPIC][/SIGPIC]K7 Wee, rebuilt like new and then some after collision with deer and mildly farkled.
It's about 81 here today. It's awful.
Quote:
ah yes but no mods necessary. think the opposite during june, july, august, september...while you ride comfortably in moderate weather, we spend all of our seeking shelter in the air conditioning or in a pool since it's too bloody hot to ride.
ok.no riding.
but I'd rather sit in a pool than a snowbank.
---
Fred
I'm not always sarcastic.
Sometimes I'm facetious.
Or ironic.....
If a tree falls in a forest and lands on a politician, even if you can't hear the tree or the screams, I'll bet you'd at least hear the applause."
Paul Tindale
Stromthusiast!
Join Date: Aug 2012
Location: at the Gateway to the Sierras, in California
Posts: 1,382
Quote:
ok.no riding.
but I'd rather sit in a pool than a snowbank.
+1000
Looks like I may commute on the Wee through Thanksgiving........40's - 50's through next week!
If this is global warming, those in Mn. approve!
---
Editor - Minnesota Motorcycle Monthly
MSF instructor
Road Closed Promotions Lead Track Instructor
Former CRA Racer - RC51 Superbike / ZX-6 / F2

Current Bikes
2012 Triumph Street Triple R
2014 DL-1000 Vstrom ADV - Daily Bike

Previous Bikes
89' Katana 600 / 91 Zx-6 / 92' F2 / 89 Cb-1 / 00' VFR / 2004 CBR1000RR / 2005 dl650 / RC-51 Superbike



www.motorbyte.com
http://mnmotorcycle.com/
---
Last edited by soderholmd; 11-14-2012 at

04:14 PM

.
i feel ya...
---
Here in sunny Los Angeles, I recently had to switch from my mesh jacket to my solid one. It's always a difficult time of the year for me... it'll be even harder when I have to find the liners. I'm sure they're around here somewhere.
---
[FONT="Georgia"]"Four wheels move the body, two wheels move the soul."[/FONT]

[FONT="Georgia"]2005 Suzuki V-Strom 650 aka The Red Bike
2006 Suzuki Boulevard C50 aka The White Bike (traded in)[/FONT]