Call me a cheap bastard, but I have a medium and a thicker base layer shirt and a couple of sets of britches from Walmart and Target that have served me quite well. I forget what the brand is, but it's basically the house brand. Champion or something like that, I think. Basically imitation UnderArmour.

These were, um, roadside purchases on unexpectedly chilly trips (Me? Plan? Never!), but they work better than I ever would have thought, and were quite inexpensive.
---
2002 Suzuki DL1000 V-Strom, Dark Metallic Space Blue
1983 Suzuki GS850G, Cosmic Blue
2005 KLR685, Aztec Red - Turd II.2, the ReReTurdening
Long sleeve silk mock or turtlenecks. Three weights to choose from
here
. I'm partial to the medium weight 'neath a heated jacket liner.
---
[IMG]http://kolobwebstudio.com/myimages/strom_liquid_jesus.png[/IMG]
Stromthusiast!
Join Date: Apr 2012
Location: Wirral, UK
Posts: 97
Tesco (supermarket) thermal long sleeved vest and long-johns. If nothing else they make my wife howl with laughter. Plus a thick cotton shirt, a woollen jumper, a quilted gilet, and my textile bike jacket with winter liner zipped in. If it gets too cold I wear a fleece too. Draggin Jeans over the long-johns and a decent pair of hiking socks.
I'm old, circulation is fooked and I feel the cold.
Quote:
We both had on our trusty grandpa/grandma thermal long johns... it became apparent that the base layer of our grandparents wasn't working out to well and maybe it was time to spend a lil coin on something more appropriate
I spent some time looking into it last night and thought my head was gonna explode from all of the brands and marketing bs that is out there.
.
Once you discover the out-and-out comfort of synthetic-material thermal long underwear, gramp's-'n-grannie's longjohns will be relegated to the rag bin. No need to spend a lot of dough on this stuff. Someone mentioned upthread:
Sierra Trading Post - Great Deals. Great Brands..
Great stuff inexpensive. Closeouts. It was through Sierra TP that I discovered Wickers-brand thermal long underwear. WICKED comfortable, not bulky at all, fits like a glove.
OTOH, IF you know you're going to be riding your bikes frequently in cold weather, I'd recommend that you scrape up the $$$ and invest in heated gear.
Stromthusiast!
Join Date: Oct 2009
Location: Fincastle VA
Posts: 574
Yes, you must stop the wind first.
A long time ago a Stromtrooper who was a lineman in Canada said that Merino Wool was the best base layer. That it beats any of the synthetic fibers he had tried. I guess he should know. I bought some (very expensive) and I would probably agree. But there are lots of other choices. May invest in BMW outer gear at some point.
---
2009 DL650
---
RandyO
IBA# 9560
07 Strom 1k (8x,xxx miles)
99 SV650 (135,006 miles)
82 XV920R
A man with a gun is a citizen
A man without a gun is a subject
www.gbhsurvey.com
$tromtrooper
Join Date: Feb 2008
Location: Kingston, Ontario
Posts: 1,602
underwear
---
Neither Marc or I look sexy in our underwear and I agree that Kombi Merino wool long johns are great. But sweatwicking undergarments are a must. If you overheat you need a layer to wick away the moisture, otherwise your skin gets cold and clammy and you feel chilled. Marks Work Warehouse sells inexpensive Polartec products that work well.
My expensive Arcteryx fleece is far superior to any of my other fleece jacket products, Under Armor is good and so is my Sierra Designs windproof shell. Sometimes you do get what you pay for.
---
Road Toads Charter Member
- old guy goes stromabout on a 2007 Vee

45 States and 10 Provinces visited
Thanks for the advice everyone I will look into these very helpful suggestions.
Heated gear is out of the equation for this year though.Her X-mas present of First Gear Katmandu overpants and Kilimanjaro jacket wiped out that budget.
Sierra Trading Post? I had forgotten about them.Thanks.
The Aerostitch fleece is on my list to wear over my jeans under my Teiz Lombard after I get this base layer stuff figured out.
Decisions,decisions
Quote:
Well, I don't wear pants at all when riding. That is, I don't wear pants or jeans under my motorcycling pants, which are a not-great Joe Rocket Ballistic something or other 10.0

Marc
The only issue I have with that is over heating when stopped for lunch, etc. it's hard to take off base layers but easy to take off over pants; and if you have no paints under the riding pants then your options are limited.
..Tom
---
2006 DL650: 202,000 km 125,500 miles,
2012 DL650
139,500+
km,
86,700+
miles. Sold
2015 DL1000 New July 2015 85,000+ km, 53,000+ miles.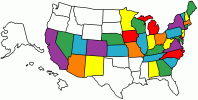 This can help preventing from cars pulling out in front of you (SMIDSY)
SMIDSY detailed report
.
Quote:
So lets hear some suggestions from actual users so I dont have to try and cipher through all of the gimmicky marketing bs
Thanks.
The main items on base layers is material and fit. I go for merino wool because it's warm and wicks well as others have stated. Not the cheapest but you don't wear them that much.
However the main thing is fit. It can be the best material in the world and if you continually bind under your arm pits and it crushes your balls from binding you probably, I don't know you personally, won't be happy. For the best thermal comfort get two layers. The number one layer is really thin and makes it super comfortable and the second layer is what keeps the temperature constant.
Don't forget socks. Many here like the cheapest cotton socks spare change can buy. That's fine for them but I like wool hiking socks. Yes they are expensive but your feet will thank you later after a long ride and they are way more thermal.
And as stated if you aren't keeping the wind out you are wasting your time.
---
2004 DL650 1998 DR650 1994 CB1000 1992 DR350
2004 Z400 1965 Norton 650 1984 Honda XL200
1975 Suzuki RM125 1972 Yamaha 100 enduro
1971 Honda CT90 1968 Honda Z50A