Stromthusiast!
Join Date: Nov 2012
Location: NC
Posts: 165
Finally a chance to ride
---
With my work schedule I have only had a chance to ride a few short rides at night. Finally today I had a day off and a chance to put some miles on the Adventure.
First order of business was to install my ram mount for the Garman 60 CSX
Then I put on the side cases I had removed at the dealership for transport.
Then off to the only bike shop around for some new riding glasses.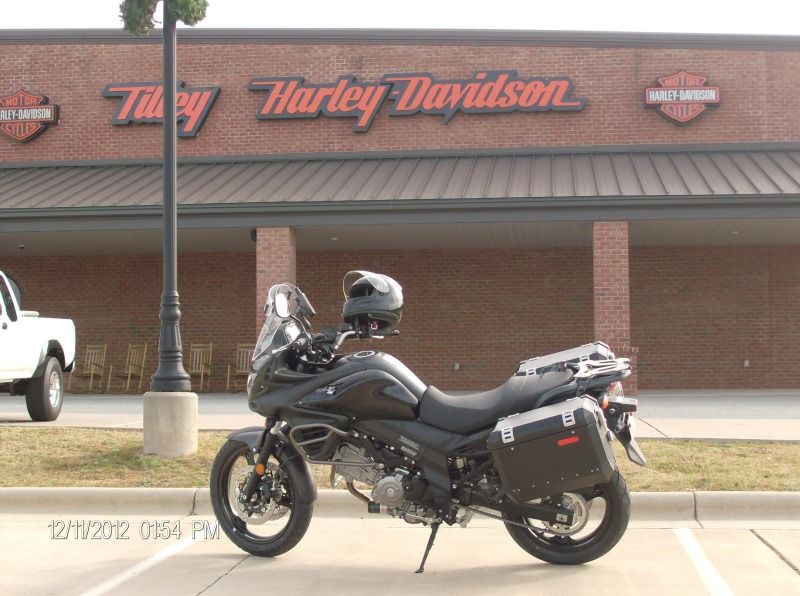 small starlites, cheap at 5 bucks, fit tightly to my head so I can wear them under my helmet. Broke the last pair.
Then off for a little ride. I was hungry and decided to go to Gold Hill. The diner was closed so I got a pic of the adventure at the park in front of the jail.
Stocks for the bad guys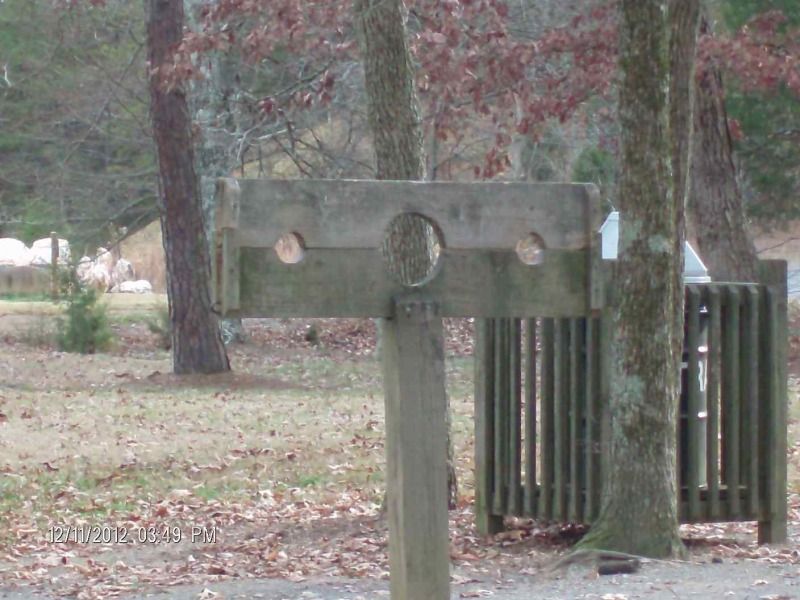 Pretty neat park, mostly built and kept up through private donations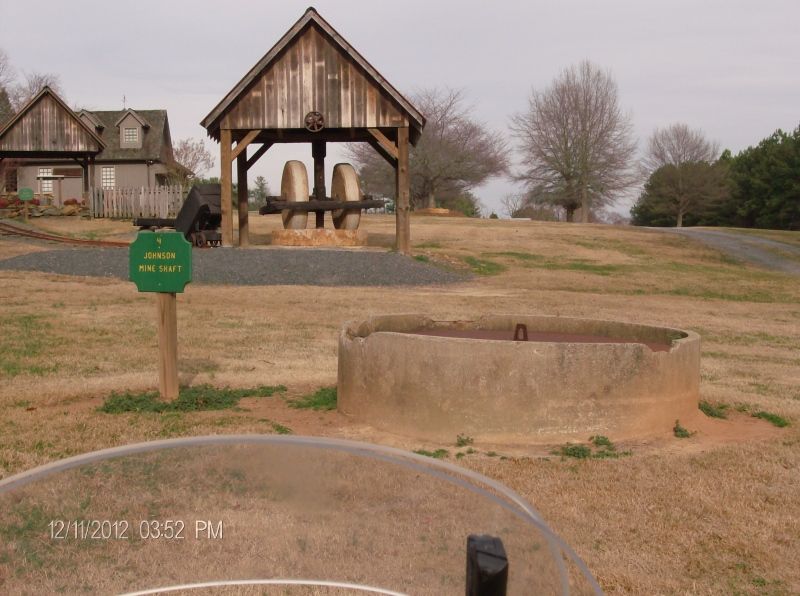 Then it was off for some more riding. I am struggling with making routes on the Garmin so I routed a trip to Morrow Mountain State Park. The routing function worked fine, here is a pic from the top of the mountain I took with my cell phone.
It was cool out, must have froze my camera because I couldn't get it to take any more pictures. Just wanted to display what I had.
A picture of the view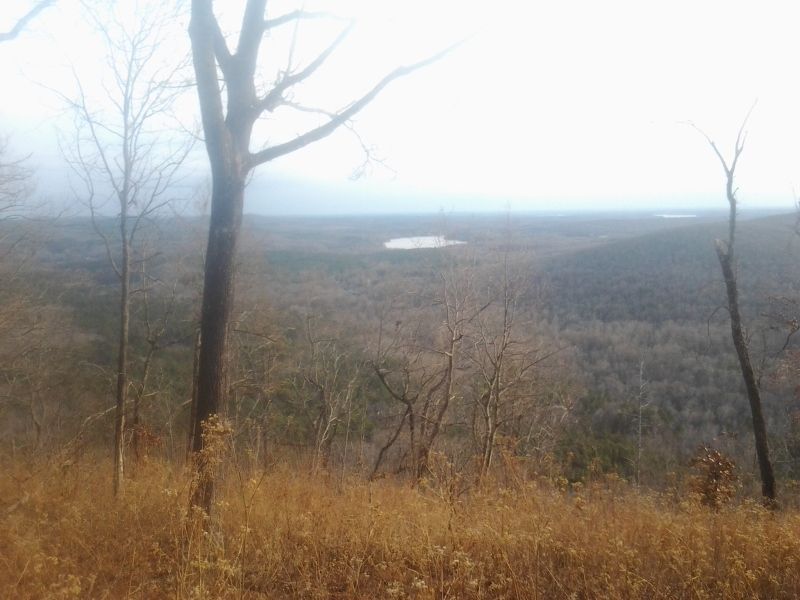 It was about 4pm now and starting to get colder. I was wearing a Tourmaster Transition II jacket with liner. My upper body was warm but my legs were staying kinda cold so I headed home. Maybe 100 miles total. The bike felt great, cornering was so fun. Can't wait to hit 500 miles so I can go past 5000 rpm. Loving this bike.
Stromthusiast!
Join Date: Oct 2012
Location: Santa Teresa, NM
Posts: 26
Looks like mine!
---
I too have a 2012 Adventure, and just eclipsed the 500 mile mark. Enjoy the tranquility of the break-in period- doing so properly will yield a long trouble-free and smooth-running engine!