Quote:
With the added bonus of it being too ugly to steal.
Was pretty much true until the facelift and today's sluggish economy. I've heard about several thefts and attempted thefts of the 2012 wee, including one locally. Unfortunate.
---
2012 DL650 Shiro Nakama #27
Ride Report: http://www.stromtrooper.com/ride-reports-route-sheets/79121-footsteps-lewis-clark.html
I had to search for a long time to find this pic. It appears that Beemer riders are the ones that sport socks and sandals.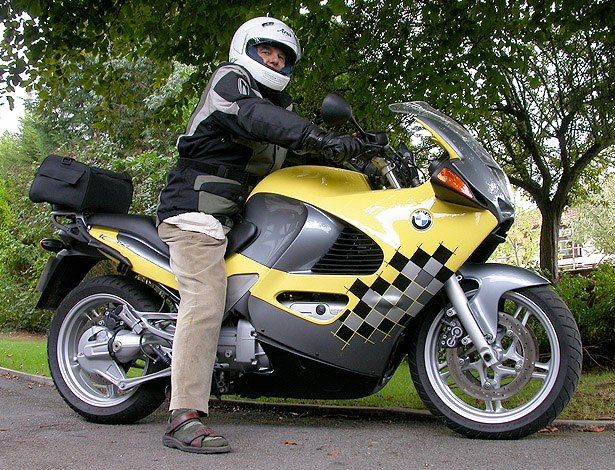 ---
Master of the obvious...
Ol' Bug Brain of the Sons of Practicality MC
[SIGPIC][/SIGPIC]
2012 DL650AL2
Stromthusiast!
Join Date: Dec 2005
Location: Gold Coast, Australia
Posts: 3,232
Quote:
The Wee, not in the current year or earlier years, could get near 3.5sec 0-60mph--unless you consider .5 -.6sec 'near'.
Sorry, I meant RELATIVE times. Yeah, something funky with the numbers, but performance relative to the others bikes is plausible.
Pete
availability
---
Here in eastern Pennsylvania I have yet to see another standard DL650 in any showroom. Saw one adventure but no standard like mine. Only reason I got mine was a cancelled purchase.
---
'67 Norton
75 Norton
'15 DL650
'62 Jawa
Quote:
They also have the new model 2012 coming in at 3.98 in the 0-60. Hard to believe exact same time, same magazine, 8 years apart. Although the L2 is a hair quicker in the quarter 12.45 vs. 12.52 for the old Wee. I still find 3.5 hard to believe.

Also the old one stopped 10' shorter without ABS!
I emailed CW about the big SV's 1/4 mile time and I thought it was impossible, 10.79 seconds. I ended up being printed in the magazine and they said Don Canet ran it and pretty much I suck at drag racing.
Anyway, I emailed them again a few months ago about using CORRECTED TIME which is a way to "adjust" the time to reflect temp and humidity etc. Never heard back from them about that.
---
2005 Suzuki SV1000R, 1985 Yamaha XT608N, 2012 Suzuki DL650AL2, over 25,000 miles already!

>:)
Quote:
I had to search for a long time to find this pic.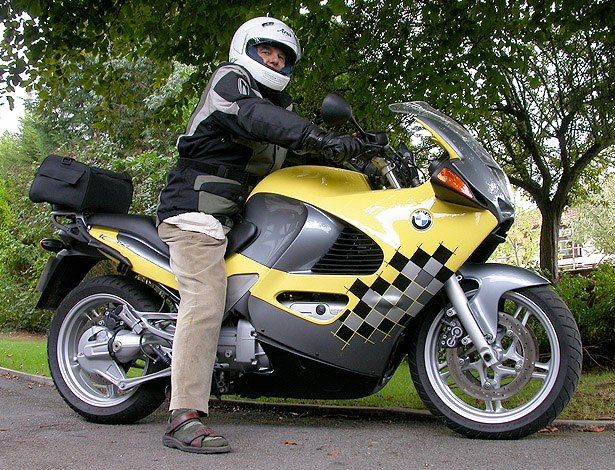 Not nearly long enough.
There is some serious ugliness engineered into that behemoth.
---
Sent from my Hewlett-Packard 75C, using the Flying Merkel motorcycle app.

Stromin'Nroman NC28729, USA

DL650A K7 (Greywolf Moto Lab's R&D test mule) June 1, 2012 - present
DL650A K7 April 23, 2007 - January 6, 2012, RIP

"Look here brother, who you jivin' with that cosmik debris?" Frank Zappa, 1975
Stromthusiast!
Join Date: Jan 2010
Location: Rochester, NY
Posts: 141
Did you see this shoot-out at Cycle World?
---
These comparisons are all pointless. I don't know any of these people who write them, have no idea what kind of bikes they like, how they ride, or if their mothers love them. Just sayin'.
---
-Tom (DL650AL2) (KA1TOX) (E-I-E-I-O)
This message and images are licensed under the Creative Commons Attribution-NonCommercial-ShareAlike 3.0 Unported License.
http://creativecommons.org
Stromthusiast!
Join Date: Mar 2011
Location: Pasadna area
Posts: 8,849
Oh, man, I haven't gotten to the latest issue of Cycle World yet and you just spoiled the surprise for me. I may as well throw the mag away now.
Oh, go ahead and tell me, How does the new Hobbit movie end?
Moderator++
Join Date: Jan 2006
Location: Evanston IL USA
Posts: 36,284
Yet another thread merged into this one.