Interesting
---
I live in Renton and am riding daily as well, I even warm my bike up as in start it while I put on my jacket and helmet etc. When I get to work if I was running my accessories full blast I let it idle for a minute while I remove my pants boots and change to my shoes... I never had that, my old GS would get a cloudy glass if the oil was overfilled but that is all the times I saw it. If it is a new bike and you just got it have the dealer check it out. My 09 even with my longer idles never put that yellowish stuff in my oil windows... my last oil change I did have some bubbles in the oil window on my first run to work before it cooled off and now is just fine as I checked it after my return home that same day. In my case I guessing my oil filter was just taking its time to soak up the stuff as I premeasured my stuff before I put it in - Yes I have a premarked bucket I use for oil filter changes or plain oil changes so sue me!...

something does not sound right here... keep us posted and tell us what bike this is...
---
-Scott
2009 WEEStrom ABS - ~56K and still ticking - rehoned head at 35k after double stacking a o-ring on the oil filter caused engine to relive itself...
1980 GS750E (first bike)
---
Last edited by Kcwiro; 11-09-2012 at

07:57 PM

.
Fog
---
I must report the same circumstance. I'm in NC and the temp fluctuates quite a bit. I use my bike to commute to and from work 25 miles 1 way. I don't seem to have any symptoms of failure - just that dang oil window completely fogged over. Its like a yellow color. Almost like the oil has turned into champagne and some jerk shook it up. Anyway - I'm going to check the filler cap to see if any buildup has occurred but I have a feeling its just a result of the short trips daily along with the cold weather. I'm at about 3800 miles currently and am planning to change the oil/ filter at 4000. Any more advise on this issue is welcome! Thank you everyone.
I recently did an oil change and noticed what looked liked fogging as well. When I looked closely it looked like there is a piece of plastic behind the oil level window that looks like it is fogged up. Has anyone else noticed that?

..Tom
---
2006 DL650: 202,000 km 125,500 miles,
2012 DL650
139,500+
km,
86,700+
miles. Sold.
2015 DL1000 New July 2015 80,000+ km, 50,000+ miles.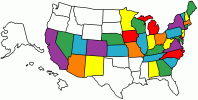 This can help preventing from cars pulling out in front of you (SMIDSY)
SMIDSY detailed report
.
I too notice water condensation in oil window lately, and my ride times have been increasingly shorter as fall / winter has approached. It makes sense too me what the other posters are saying about too short of a run time not burning off condensation.......
---
2012 DL650 Adventure
Fog cont.
---
So by this I assume we shouldn't be concerned. I'm still going to check my coolant level and under the fill cap. If I find anything negative on those fronts I'll be sure to report.
Deleted...Already said in post #14 lol
---
Last edited by fortp; 12-07-2012 at

05:59 PM

. Reason: Deleted...Already said in post #14 lol
Fog
---
I changed my oil/ filter last night as I just rolled 4000. Fortunately the color/ consistency came out correct. Under the cap there was no residue and my coolant level is perfect. I'm prone to think however the buildup is more than condensation as when I make the bike level I can see the oil show up behind the film on the window where the level needs to be and when I put it back on the kickstand it disappears as one would expect. My concern is the residue/ condensation doesn't come off the window even when the oil touches it. I guess at this point I just need to deal with it and wait for warmer temperatures. I intend to ride through the winter including my 50 mile commute to and from work. All signs except for the film/ condensation/ residue not going away are good.
Stromthusiast!
Join Date: Jun 2012
Location: Seattle
Posts: 1,059
I just noticed the same occurrence. My commute is six miles each way. Will do 300 tomorrow and see if that does the trick.
Quote:
I just noticed the same occurrence. My commute is six miles each way. Will do 300 tomorrow and see if that does the trick.
Will be very curious to hear! I have not had a chance to run out 300 miles recently. Weekends have been busy with holiday stuff...
Stromthusiast!
Junior Trooper
Join Date: May 2011
Location: South Wales UK
Posts: 1
3 uk winters have done then same thing to mine. its just a little moisture in the crank case. notthing to worry about. the pumping action of v-twins do tend to drag a little moisture into the crank case through the breather pipes to the air box. also blows a little oil into the airbox. this oil gets collected in the side of the air box with the mesh filter and where the breather pipes connect.
my dad's nt700 deauville v-twin does the same thing and atm does have a cloudy oil sight glass. and it does go after a long ish ride.