2012 vStrom 650 niggles...
---
Well, it's been long enough now. We've lived with the bike long enough that the infatuation period is coming to an end. In this time, I'm sure that most of us have come up with a couple little things on our bikes and we would like to see changed. I'm not talking about changes that would require a major redesign, but just the little issues that it would be nice to see Suzuki address.
I'll start with a couple of mine:
kickstand -- the kick stand is not extend far enough forward. Parking on the very slightest of incline, is enough for the bike to roll off the side stand.
rear rack -- the finish is terrible, after just a six week tour, cam straps are wearing to the finish and exposing the white plastic. If they could not put a durable finish on the rack, they should have at least made the underlying plastic black. Also, it could use a few more places to run a strap through.
instrument BG -- The instrument panel would be easier to read it for were on a yellow background like that of my Suunto watch.
I have some more, but I'd like to hear about the little nuisances that other people would like to see changed.
yellow lcg bg:
---
[SIZE="1"]Trips:
• Indian Himalaya:Gangotri-Shimla-Manali-Pavarti-Spiti-Leh-Kargil-Padum-Sringhar-Daramsala (3 mo.--2x)
• Kazakstan-Krygyzstan-Tajikistan-Xin Xiang to Lhasa, Tibet on China 219!-Nepal (7 months)
• Santiago, Chile to Ushuia Argentina and up to Cusco, Peru (7 months)
• Peruvian Andes (3 months)
• N Chile - Medellin, Colombia (3 months)
• Cartegena, CO to N Chile (3 months)[/SIZE]
Stromthusiast!
Join Date: Aug 2011
Location: Houston, TX
Posts: 51
Nits to Pick -- definitely nothing serious...
---
Wow, it's a good thing I carefully read your subject line!

I agree with you on the sidestand. I haven't had any issues with the bike trying to roll off of it, but I am used to the sidestand on my old Ninja 650R, which was mounted a little further forward (I think) and it did swing further forward than the one on the V-Strom. I sometimes have to give it a little kick forward just to make certain that it's fully extended.

Another very small nit to pick is the tubing for the passenger pegs is too small of a diameter for me to use my Drift Stealth HD's handlebar mount. I think I can get away with using more rubber shim strips, but I didn't have any old inner tubes lying around to sacrifice.

Finally, I find the horn button a little bit too easily when I'm going to cancel the turn signals. There are at least 4 drivers out there who probably think I'm a complete a-hole!

As you can see, none of these are even really issues. These just make me realize just how good a bike this is. I consider myself very fortunate, because my list of nits to pick for my old 650R was about as minor, but enough to make me trade it in. I still love that bike, but the '12 V-Strom is a much better fit for me now, nits and all.
Sidestand - are you parking the bike in gear? If you park it in gear you shouldn't have a problem.

Instruments - Have you tried adjusting the brightness?
Stromthusiast!
Join Date: Apr 2012
Location: Wirral, UK
Posts: 97
Agree about the side-stand.
The pegs are a bit high for such a tall bike.
Non-slip saddle encourages bunching in the man-sausage department.
The pegs aren't too high, they scrape the ground and limit cornering clearance as they are.
Quote:
Finally, I find the horn button a little bit too easily when I'm going to cancel the turn signals. There are at least 4 drivers out there who probably think I'm a complete a-hole!
Lol, me too!
---
[FONT="Comic Sans MS"]"Life is what happens to you while you're busy making other plans"[/FONT]
---
Last edited by Lloyd; 10-30-2012 at

08:34 AM

.
Quote:
The pegs aren't too high, they scrape the ground and limit cornering clearance as they are.
They might drag anyway... I have not had a chance to experience anything to spirited on mine yet... I am just suggesting you give the motorcycle a chance by executing proper body position in the turns, it is real easy to get lazy on an upright riding position motorcycle...I am guilty of this often!
I thought the side stand thing was just me, I have not been comfortable with the way mine rests on the stand, I constantly check it in fear of the bike falling down, even when left in gear.
No other complaints here in my very short lived ownership, and lack of experience with the V-Strom, or any other motorcycle of this type for that matter.
---
2014 Tiger Explorer XC
2014 Speed Triple
2003 SV1000S (track)
High beam indicator on the dash is too bright.
---
2005 Suzuki SV1000R, 1985 Yamaha XT608N, 2012 Suzuki DL650AL2, over 25,000 miles already!

>:)
-The egros (shape and/or position) of the Turn Signal switch differ enough from my 2006 that I find it not as comfortable to turn off as my 2006 and on occasion hit the horn.

-I agree about the high beam indicatior being too bright, although I find I have gotten used to it.

-Sidestand is the same as previous models so yes we have to be careful. On the other hand it is in the perfect place for turning the bike around on the sidestand if needs be. I think it needs a detent or something to keep it deployed when moving the bike around the garage.

..Tom
---
2006 DL650: 202,000 km 125,500 miles,
2012 DL650
139,500+
km,
86,700+
miles. Sold.
2015 DL1000 New July 2015 80,000+ km, 50,000+ miles.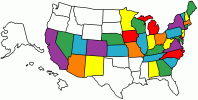 This can help preventing from cars pulling out in front of you (SMIDSY)
SMIDSY detailed report
.
Stromthusiast!
Join Date: Aug 2006
Location: Granbury, TX
Posts: 1,041
Freeze indicator too bright also. Mine came on for the first time yesterday morning, and holy cow is it annoying
---
Kevin

L2 DL650A The Orange Machine
K7 DL650 Hi Yo Silver R.I.P!