Just to be clear, Stroms do not have knock sensors. Ignition timing is not changed by the ECM and is set to work with regular fuel.
Quote:
...
If you choose to run higher octane....just more money for the same bang. Some may be conviced of better performance, usually because they have to justify the extra expense!!!
Yes, although some premium fuels have more cleaning additives than regular. If your bike was carboned up a lot (say from riding too gently) then you might see some benefits as the additives clean things out.
..Tom
---
2006 DL650: 202,000 km 125,500 miles,
2012 DL650
139,500+
km,
86,700+
miles. Sold.
2015 DL1000 New July 2015 80,000+ km, 50,000+ miles.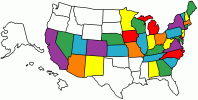 This can help preventing from cars pulling out in front of you (SMIDSY)
SMIDSY detailed report
.
Moderator++
Join Date: Jan 2006
Location: Evanston IL USA
Posts: 36,284
Top Tier fuels have a fine additive package for regular.
Top Tier Gasoline
If premium is ethanol free and regular has ethanol, I'd use premium over a winter snow season. There would be a mileage boost too as up to 10% of the fuel would have only 66% of the energy of gasoline/petrol. That would help range but the extra cost would probably negate the economy factor.
Banned
Join Date: Sep 2010
Location: Whitehall, OH. USA
Posts: 1,054