Stromthusiast!
Join Date: Apr 2015
Location: Switzerland
Posts: 84
Fork seal gone - 12,000 service
---
I went to local garage today to arrange for bike to go in for recall for stator check and I noticed that one of the forks has oil smears so the seal has gone. The bike is only 22 months old and has done 12,000K. It is still under guarantee but the mechanic said that he did not think that fork seals are covered as they are considered "wear and tear". Given that I have never ridden off-road or in dusty conditions or hardly every in the rain I think this is not normal "wear and tear". The last time this happened to me was on a bike that had done 80,000K! Anybody else have any experience of seals going after such a short time?

Also, he said that he would do the 12,000k service at the same time and when I said I would do this myself he said this would invalidate the guarantee. I need to have a word with the Boss as when I bought the bike he said I could do my own servicing as long as I kept receipts to prove the work was done. I have read somewhere that a guarantee cannot be invalidated if one can prove the work was done. He also said the plugs needed to be replaced, which seems ridiculous for iridium plugs - I thought that was one of the main points of having them - that they are virtually maintenance free. He said there is about two and a half hours work (at about $100 an hour) and he said it took a long time because of the need to strip the bike down to get to plugs, air filter etc. This is time consuming, as I know, but I would rather do it myself and save a heap of cash. The one thing I am concerned about is the synchronisation of the throttle bodies. In the past on other bikes I have always done this myself with vacuum gauges but my Haynes manual says this has to be done by the dealer. On the schedule for the 12,000k it says that synchronisation has to be checked. Does anyone know whether this can be done with tank in place and why only dealer can do this? If this can be done easily I will get them to do the seal (which I will argue should be under guarantee), check the stator and do all the rest (oil change, plugs, filter check nuts and bolts) myself.

The Swiss find it the concept of home mechanics utterly baffling. The idea of pleasure in maintaining one's bike giving pleasure and satisfaction is alien to them. When I told a BMW mechanic I was going to do an oil change he just said "No, we do that!" Also, when I am riding along I like the idea that I have seen the clean oil going into the motor, I know there is a new filter and that everything is adjusted properly. I am not a professional mechanic, but there is a satisfaction in tackling and succeeding in a tricky job and one gets to know one's bike in an intimate way which makes ownership more meaningful. I am sure I am talking to the converted anyway.
---
2015 DL650
2005 Honda Transalp 650
2000 Yamaha Diversion 900
1990 Honda Transalp 600
1990 BMW 100 RS
1978 Suzuki GS750
1977 Honda 400 4
1975 Suzuki 500 twin
1973 Triumph Tiger 90
In many cases cleaning the seal can take care of leaking seals. A bit of crud, dirt, bug guts, cheese, chocolate, etc can cause the seal to leak. You might look a this thread for some more details:
Leaky Fork Seal!
..Tom
---
2006 DL650: 202,000 km 125,500 miles,
2012 DL650
139,500+
km,
86,700+
miles. Sold
2015 DL1000 New July 2015 85,000+ km, 53,000+ miles.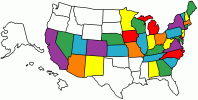 This can help preventing from cars pulling out in front of you (SMIDSY)
SMIDSY detailed report
.
In the USA, doing your own maintenance will not invalidate your warranty.....not sure about Switzerland though?

V-Tom has the same idea I do on leaky fork seal.
---
"If its not broke yet, it can still be fixed"
Mine is seeping a little. Using a Seal Mate seemed to help.
---
Quote:
Mine is seeping a little. Using a Seal Mate seemed to help.
A Seal Mate (flexible plastic "card" with a hook @ $4 US) could be used to clean the seal surfaces first to see if that fixes the problem.
Stromthusiast!
Join Date: May 2010
Location: Arkansas
Posts: 160
Or a strip of 35 mm film (like I'm sure everyone has some of that laying around)
may work. I got another two years before biting the bullet and changing the seal.
I'm pretty sure you can make a Seal Mate out of the side of a plastic milk carton. It looks like a pretty easy shape to cut out.
---
2014 Yamaha Super Tenere
2012 Suzuki DL650 (traded)
2004 HD Road King Custom (sold)
2000 Yamaha Road Star 1600 (traded)
1994 Yamaha Virago 1100 (traded)
1982 Honda V45 Sabre (traded)
1984 Kawasaki 440LTD (sold)
At 12,000 km you certainly don't need all those maitenance items. Follow the recommendations from your owners manual and find a new mechanic if you can.
---
2012 DL650/EXP (fox orange)
On throttle body synchronization: My 650 manual ('13 - '16 models) shows the gas tank lifted at the rear using the bracket with all fuel lines / electric still connected. Says to remove the IAP (intake air pressure) sensor vacuum hoses. Then hook up the vacuum lines from Suzuki's dual read-out gauge then run the engine. The gauge reminds me of the dual-channel analog gauges I'd see in old boiler houses to monitor vacuum on forced-draft fan systems.

IMHO, you should be able to DIY with your existing equipment.