Stromthusiast!
Join Date: Jul 2012
Location: Norway
Posts: 42
Finally got my Wee!!
---
Im not even exaggerating when i say i wanted a Vstrom since it was introduced in 2002. Ofcourse prices beeing how they are in Norway i could not afford to get one. Until now!
My wife didnt even argue with me and let me take just shy of 12 000$ from the family budget to buy my dreambike: A 2008 Vstrom 650! It only has about 4300 miles on it aswell. At that price its a steal here in Norway!!
And here`s my baby.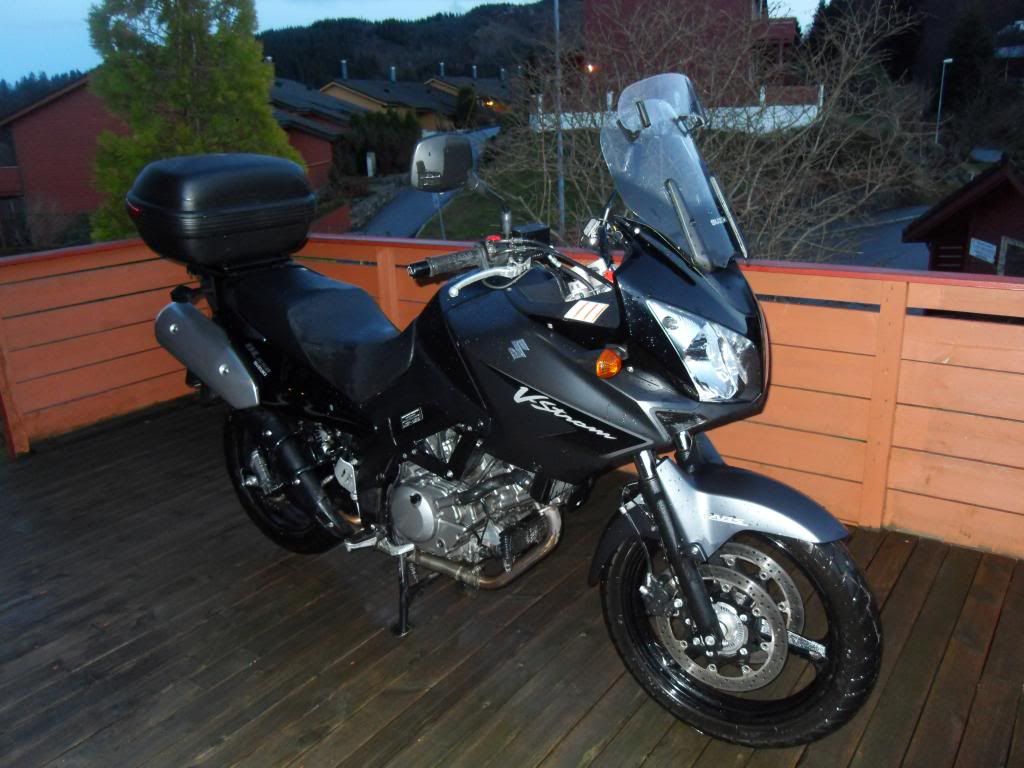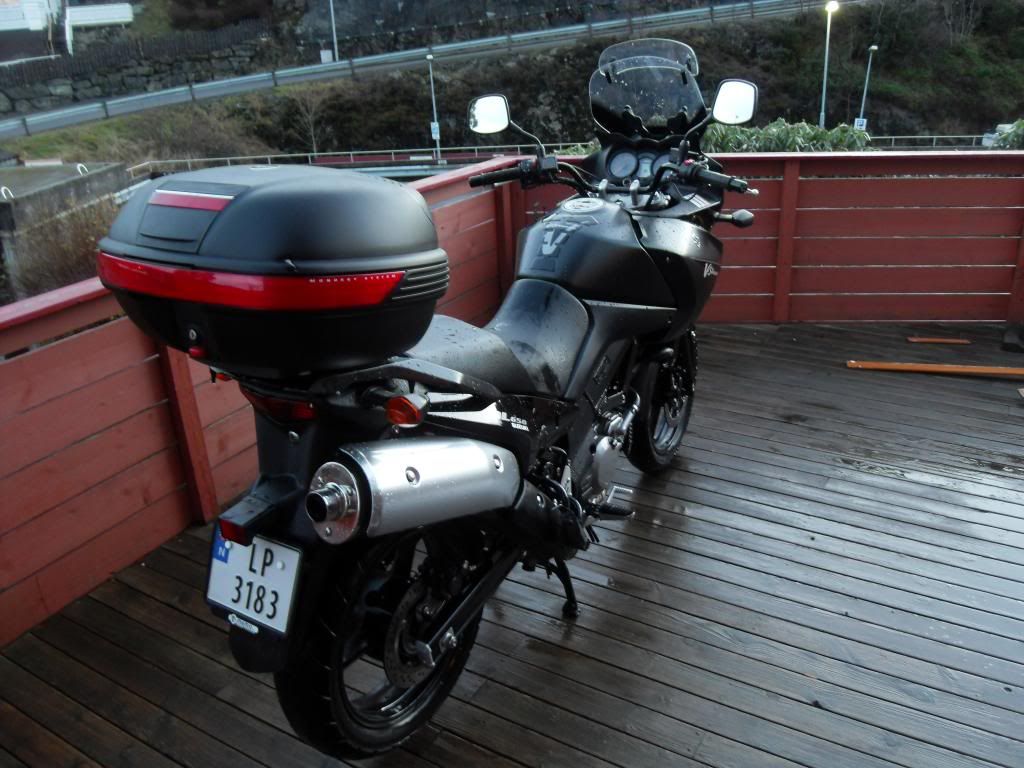 (i know i should have settled for one photo but im so exited!)
The season is over in Norway and my Wee is safely parked in the garage. In 4-5 months ill take her out again and go for a proper ride. As fate would have it a really good friend of mine got a great deal on a Kawasaki Versys just a month before me and we both got the bikes from the same city
.
Yup, 2013 looks to be a great season
Tai
Congrats!!!
---
2009 DL650 - Has some character
DIRIGO
Stromthusiast!
Join Date: Nov 2007
Location: texas
Posts: 91
Great looking bike. Congrats. You'll love it !
Beautiful bike! I will pray for a freak global warming event to strike Norway so you can have a few nice surprise riding days this winter.

Mike
Stromthusiast!
Join Date: Jun 2012
Location: Seattle
Posts: 1,059
It's a beauty, we get a few more days to ride in Ohio, but your winter is a tad longer. Maybe a trip to Spain.........
---
[SIGPIC][/SIGPIC]2008 Bumble Wee
Stromthusiast!
Join Date: Jul 2012
Location: Norway
Posts: 42
Thanks for the nice feedback.
You know, im not that bothered about the long winters we have here. Nor the fact that most of the summer rains away. Sure, it would be great to ride as often as possible but since nice warm summerdays are so rare i tend to enjoy them even more. The feeling on that first trip on a warm spring day.... it keeps me going through the winter
On a side note: I just discovered the ludicrouis amount of smileys avalible in this forum. It`ll take me years to use them all
Tai
we'll, that is just outstanding! Congrats. It`s a beauty, to be sure. I understand the agony of having to wait through a long winter.
---
'09 DL650
Stromthusiast!
Join Date: Apr 2009
Location: SW Oklahoma
Posts: 83
Congrats! You will enjoy it.
My favorite part of your pictures is that it looks like you've got it parked on the balcony (though context would have helped). Which means you might have had to drive it through the house to get it there (doubt it) which means you might have it parked in your bedroom so you can see it at night (likely) and speak sweet nothings to it. Tip: Your wife will only let you keep the bike so long as you every now and then turn over and speak sweet nothings to her too.
---
2006 Vstrom 650

1999 Triumph Trophy 1200

2012 Vstrom 650 (current)