Stromthusiast!
Join Date: Mar 2008
Location: NE Florida
Posts: 26
Oem Exhaust-drill Inside Or Outside
---
The more I've searched the more I'm confused. I read where folks drill just outside of the pea shooter, while others drill deep down 10~15 inches into the baffle. I don't want it a lot louder, I do want it somewhat louder but most importantly deeper sounding. My inclination is to drill down into the baffle(right down through the exhaust exit. I did this on a Virago 1100 and it was just what the doctor ordered. Anyone done, or heard both and can comment?
I've noticed quite a few folks just cut part of the peashooter off with a dremel tool and small cutoff disc (small enough to fit inside the peashooter).

I'd like my exhaust tone deeper too, but that's a somewhat permanent mod, and without hearing one first, I don't want to risk it.
---
DL650K6 in Red
1981 GS1000GL
2002 Subaru Outback VDC H6
Ok, before you go out and drill your baffle out STOP! After a couple beers I tried it on my 05, seemed like a good idea at the time......it wasn't. At first I drilled a small 1/4" hole and I couldn't really tell any difference so after another beer I went for the 1" hole bit. Now someone my like the sound of tractors oh and backfiring but not me. Now on my 07 I took a calmer more educated approach and cut about half the pea shooter off as I had the exhaust cap off anyway (painted it black) and it sounds much better. It's not a lot lauder but a little deeper. And if you don't like it you can simply weld it back on.
---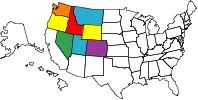 "there's no fighting in here, this is the WAR ROOM!"
2015 ktm 690r
The Divide, been there done that
Past bikes-
05 dl 650
07 dl 650
ktm 990
Stromthusiast!
Join Date: Sep 2012
Location: Myrtle Beach,SC
Posts: 176
I drilled a 3/4" hole in the baffle and completely removed the pee shooter with a cut off wheel. I think it sounds pretty good. I did have to raise the idle speed after the mods. It dropped to about 900 after the changes.
Idle back to about 1200 and runs great.
My '04 had the baffle drilled (big) and the peashooter cut off when I bought the bike. Great bike, but I hated the noise. I hammered a 1" copper pipe coupling on the stub of the cut off pea shooter and lived with the annoyance of the sound of the drilled baffle when I was on the gas.
---
[I]"Older people who are reasonable, good-tempered, and gracious will bear aging well. Those who are mean-spirited and irritable will be unhappy at every period of their lives.

"Let each of use properly whatever strengths he has and strive to use them well. If he does this, he will never find himself lacking."[/I]

Marcus Tullius Cicero
44 B.C.
Holes and cutouts in an exhaust is just that.
---
BRIAN "GO Buckeyes, GO Wildcats"!
2015 DL650 XT "Drill"
There's only two ways to do your exhaust in my opinion, you buy a kit, be it muffler or whole system, or you build your own from scratch. Big B is right about cut outs and drilling being just that.

Yes, I straight piped my exhaust, but I built the pipes, measuring the exact same length and diameter as a set of holeshot mufflers on my father in laws strom. Then tuned it with my power commander for proper performance.
Point of he story is you have to design an exhaust to fit and sound to your liking, you can't just cut up the stocker and expect miracles. Of course it sounds bad..... It has a hole in it. If you honestly don't care if it sounds ok and you just want it louder then go ahead and all the power to you, just don't expect it to sound like you want it to.

If you have any welding experience then you could easily design your own system WITH a glass pack like on many aftermarket exhaust systems, you could do it yourself for less than 50$. Pm me and I'll make you a blueprint of a system that will look and sound good for cheap

Or...... Pm me with your model and year and I could give you an estimate on a set delivered to you. Bonus if its a 1000 I can test it and send you a video clip before you get it. Only a deposit needed for me to make a set.
---
Last edited by Texas Oilman; 10-28-2012 at

08:19 AM

.
I did the pea shooter mod on my 1000, and it sounded somewhat better, but not aftermarket pipe better. At highway speeds it sounded the same, at idle it sounded worse, like a "farting" noise. The best way is to just get a set of pipes and a power commander, but that is a little expensive just to make more noise, IMO, good luck! Cheers--BB
---
2012 Wee
Stromthusiast!
Join Date: Oct 2012
Location: oregon
Posts: 24
that sounds pleasent....

and i thought it seamed like a reasonable approach.
Stromthusiast!
Join Date: Nov 2004
Location: SW of the GWN
Posts: 306
Put more miles on the bike.
It's gonads drop after 10 -12K and the exhaust note deepens nicely.
---
'15 Red DL650
Subaru Outback X/T
Brody Mtn Bike

Give 'em a twist, a flick of the wrist
That's what the showman said...