Good ride to Bancroft, really wet on return; where was that 17 degrees and partly sunny?
You guys should have headed down here...sunny and 76* all afternoon. Had a nice ride.
I'll have to ride up there to see you all again sometime.
---
"The true adventurer goes forth aimless and uncalculating to meet and greet unknown fate." "O. Henry"
86 HD Softail (170,000 miles)
04 DL650 Suzuki
$tromtrooper
Join Date: Feb 2008
Location: Kingston, Ontario
Posts: 1,602
good lunch
---
Nice ride to Bancroft on dry roads, and enjoyed a good lunch with friends. But light rain all the way home to Kingston.
---
Road Toads Charter Member
- old guy goes stromabout on a 2007 Vee

45 States and 10 Provinces visited
Stromthusiast!
Join Date: Sep 2007
Location: Edmonton Alberta Canada
Posts: 803
Good to see everyone again and to meet Angus. I reran the top of Old Hastings Road in the pouring rain. The last time I was on that section I crashed and broke my big toe almost two years ago.
---
Art in Edmonton
14 DL650
03 DL1000 SOLD
It was good to meet everyone, and the lunch was nice too! I rode through rain and drizzle from Bancroft almost all the way to the 401. But once I was on the 401, it was dry and sunny all the way home. A good day!
Hi everyone. My wife and I bumped into a few of you at the Timmies in Port Perry where we'd stopped to warm up on the way up to the casino for breakfast. Would have liked to have joined you on your ride to Bancroft but we really weren't prepared for the weather. After we ate we had a very chilly and wet ride back to Whitby. You all looked to be dressed appropriatly for the weather so hopefully no one got too cold or soaked.

Hopefully at some point this season we'll be able to join you for a ride somewhere.

Cheers,
John & Karen
Too bad you didn't join us! You missed the excitement, a house burning to the ground just as we came into Bancroft. I know it burned to the ground because I passed it on the way home. Nothing left but the chimney.
Thanks everyone for coming today! Nice seeing old friends and meeting new friends!
Steve and Karen: I hope we see you guys again.. perhaps May 1st?
Diesel Steve it was nice of you to meet us even though your commitments stopped you from coming to Bancroft!
Angus & Roy nice seeing you again!!
Road Toads: as always you guys are the best! I hope we get out on a big ride again in the future! Bruce and I ended up doing over 800 km.
..Tom
---
2006 DL650: 202,000 km 125,500 miles,
2012 DL650
139,500+
km,
86,700+
miles. Sold.
2015 DL1000 New July 2015 80,000+ km, 50,000+ miles.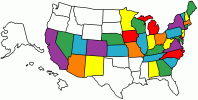 This can help preventing from cars pulling out in front of you (SMIDSY)
SMIDSY detailed report
.
Stromthusiast!
Join Date: Feb 2010
Location: Mississauga, ON
Posts: 1,895
I am looking forward to the May run, nice meeting you all Sunday. Maybe in May there will be some gravel roads?