Brunch/Lunch Tuesd'y 11th
---
Anyone want to meet up for a cuppa, around 9.30 10am. anywhere about 1 1/2 hours from Wollongong
Interested!
---
Hi V-Chops..How about brunch/Lunch at Warragamba Dam? I have not been asked to work Tuesday and I would love to get out...We ould meet at Wallacia Pubat say 10ish... Rod
---
[URL=http://www.fuelly.com/driver/rod1/vstrom-dl650][IMG]http://mefi.us/images/fuelly/sig-metric/160550.png[/IMG][/URL]
Could've done Monday.....on the way back from Melbourne in the 4WD.
Looking at/test riding a new Honda CRF 250L at Lavington on the way through too
Belinda says "another bike"
Followed by
---
Ock. in Oz

Windsor (near enough)
NSW
Australia
Bugger, I have friends from the AULRO forum coming to a BBQ on Tuesday.
---
Ron B. VK2OTC
2007 Yamaha XJR1300

RIP Bucko
1979-2008 - Riding on forever
Good one Rod, see ya at the Wallacia pub around 10
Definate
---
Looking forward to it. 0449 849 125 if needed. Rod
---
[URL=http://www.fuelly.com/driver/rod1/vstrom-dl650][IMG]http://mefi.us/images/fuelly/sig-metric/160550.png[/IMG][/URL]
Top ride
---
All went perfectly. Rain most of yesterday left me 'dubious', however, no moisture this morning and with heavily overcast skies and mist/cloud surrounding me, I got off around 08:00 and cruised down the mountain to Penrith and on to Wallacia. Got there 30 odd minutes before Don so settled down in my new Kermit Chair (fantastic..worth the extra dollars!) , in the parking area over the roundabout, read the paper and was just pouring my 2nd cup of tea when Don arrived. Easy few kilometres into Warragamba where we found Jo'z Cafe who made an excellent breakfast and good coffee. A short trip to the 'Viewing Platform' (we are no longer allowed to ride down to the Dam as has been the case in the past), a few photos and we got away home. I could not think of a nicer, more friendly, more enjoyable way to spend a few hours mid week than to ride for a while and spend time with such a relaxed, interesting person as I have today. I met Don a few weeks ago on the ride down to Crookwell and thoroughly enjoyed his company again . Thank you for suggesting this little mid-week treat! I trust you dont mind me posting a couple of photos. Rod
---
[URL=http://www.fuelly.com/driver/rod1/vstrom-dl650][IMG]http://mefi.us/images/fuelly/sig-metric/160550.png[/IMG][/URL]
Thanks for the day Rod. we had a relaxing chat over brunch at Jo'z, a shame that we couldn't get a decent look at the dam. I'll add some pics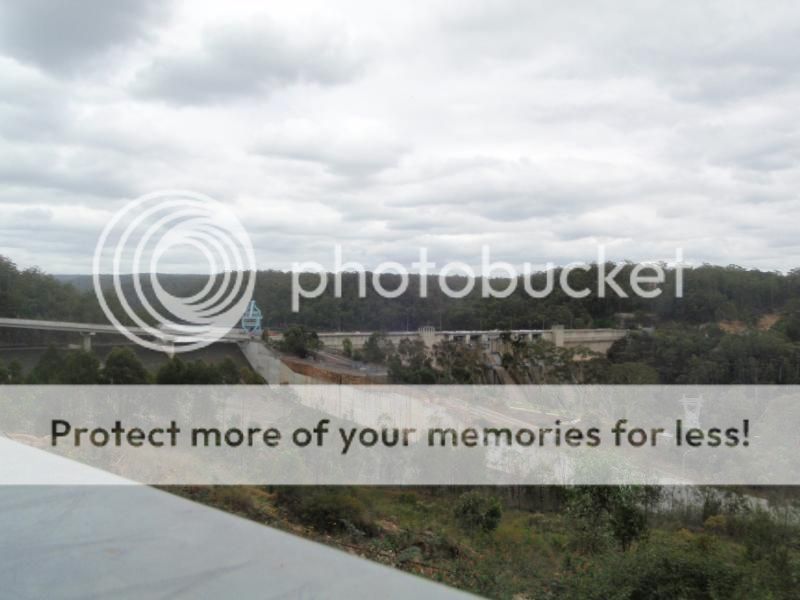 Going under the Hume Hwy near Douglas Park, crossing the Nepean River
Was definitely a good week day filler, we should do more like it